Photos Compliments of the MSU Alumni Association.



 1) Sunrise over West Circle Drive.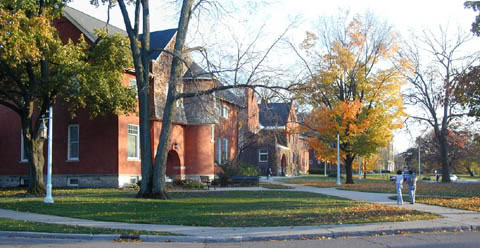 2) Student walking by the Human Ecology Building.  

 3) Linton Hall and Beaumont Tower peak thru the autumn gold. 

 4) Spartan Stadium nearing completion of new turf-grass, August 2002. 

Copyright(C)2004 Michigan State University Alumni Club of Japan. All Rights Reserved.